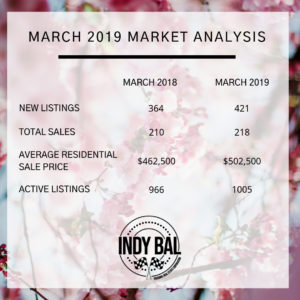 I cannot believe it is already April! This year is already flying by and the market is heating up along with the temperature. More listings, more sales and rising prices all good news for our market. Simply; there is more options for buyers looking to make a move and more money for sellers.
The big number that is causing some stir is the average sale price, for the first time ever it has climbed up to over half a million dollars! A huge change when compared just a decade ago in 2009 when the average freehold property sold for little over $300,000.
I continue to expect a strong 2019 year especially as we approach the historically busier spring market. As always, please feel free to reach out to me directly by email or phone if you have any questions about what your home could sell for and the best strategy for you when looking for a new house to call your own.