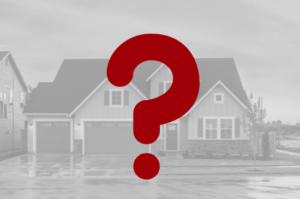 One of the many benefits of owning a home is creating equity over time and hopefully being able to sell it one day for much more than you paid. Most individuals use that equity to leverage against purchasing a larger home, investing into a rental or recreational property or financing their retirement. Once you decide that you're ready to list your home for sale, the first question most people ask themselves is, "How much is my house worth?" This question alone opens a flood gate of variables with answers that are affected by each person's situation.
So, how much is your house worth? Let's breakdown some of the factors that come into play when pricing a home for sale:
Market Conditions – is it a buyer's market or a seller's? The real estate market at the local, provincial and cross-country level is impacted by everything from interest rates, to the provincial economic market and the weather. The largest impact on pricing your home is the type of market we are in when you want to sell your home. A buyer's market is characterized by inventory being greater than the people that want to buy them; while a seller's market is one where there is a lack of homes for sale compared to the number of buyers.
The Competition (Comparables) – Do you remember when you purchased your home and your agent mentioned the comparable homes in the area and what they sold for when helping guide you towards an initial offer price? Likely not, most forget the nitty gritty details and just remember the excitement of the whole process. When you go to sell your home, your agent will pull a list of houses that were similar to your home (size, layout, yard size); we call these comparable listings. These homes are going to help answer your, "How much is my home worth?" question. The homes sale prices and days on market will help guide me, the Agent and you, the Seller in finding the right price for your home.
Location – it is after all, the one thing we can't change! It is very important when pricing your home to take into consideration the location of the home. Are you located near a popular school of choice, close to the University or close to the beach? Where your home is located can have a huge impact on the sale price of your home, it can also greatly decrease the value of your home if recent changes have occurred in your neighbourhood (a shopping centre built across from your house for example).
The House – features, upgrades and condition of the home are naturally huge indicators of the list price and reflective sale price of any house. A fixer-upper vs. a newly constructed house that are on the same street will have very different list prices. Items such as a new kitchen, a fully finished basement, new roof can make a big difference to the bottom line. This is why you often see home owners renovating their homes right before selling. If you're thinking of selling in the next year or two; evaluate the cost of the renovation and consider whether you'll receive a return on that investment.
INDY'S MOST IMPORTANT TIP? PRICE IT RIGHT THE FIRST TIME!
I cannot stress the importance of setting the list price right the first time around. Pricing a home high increases the risk of the house sitting on the market for a longer period of time. When a home comes on the market higher than the comparables (YOUR COMPETITION), you improve the likelihood of those houses selling as they appear more appealing to a price conscience Buyer. On the other hand, underpricing your home means less money in your pocket at the end of the day. Setting the right price from the get-go will ensure your listing attracts the right buyers and succeeds in getting you an initial offer price that is closer to list.
So are you ready to find out what your Kamloops home is worth right now? Tell me a bit more about your home below and I will be happy to provide you an updated market evaluation.
Sorry we are experiencing system issues. Please try again.