Were almost all the way through 2020 and what a whirl wind the first 8 months of this year has been! As we wrap up the end of summer, I hope everyone was able to enjoy some of the sights around our beautiful province and enjoyed their staycations at home. If you didn't let me know – lets find you a new house for 2021's staycation!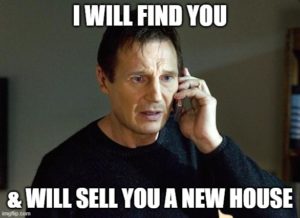 There was a strong market movement in August. This past month experienced the highest number of sales in August than ever before seen historically in the same month. Looking at year over year, while there was a slow down first quarter with a below average second quarter – quickly we have seen a recovery moving past last years sales.
The most interesting moving category this year is the $600,000 category – this year in 2020 – 316 house sales have occurred in the City of Kamloops. Over 17% more than last year and 30% more than the year before that. The demand for that price range has doubled over the course of 5 years.
Neighbourhoods with the most sales in August (# of sales):
Sahali (31)
Aberdeen (27)
Brocklehurst (26)
South Kamloops (25)
Westsyde (25)
| | AUG 2019 | AUG 2020 | Year to Date |
| --- | --- | --- | --- |
| NEW LISTINGS | 286 | 367 | 2386 |
| TOTAL SALES | 203 | 274 | 1438 |
| AVG. RESIDENTIAL SALE PRICE | $443,453 | $468,861 | $468,554 |
| AVG. DAYS ON MARKET | 45 | 58 | 56 |
| ACTIVE LISTINGS | 823 | 1029 | – |
| YTD | 2019 | 2020 |
| --- | --- | --- |
| NEW LISTINGS | 2366 | 2386 |
| TOTAL SALES | 1644 | 1438 |
| AVG. RESIDENTIAL SALE PRICE | $442,293 | $468,554 |
| DAYS ON MARKET | 46 | 55 |
* Stats are for Kamloops area only, all types of housing as of SEPT 5/20 *