Are you a soon to be 2021 High School Graduate and looking to pursue post secondary education?
Re/max of Western Canada is offered 16 – $1000.00 bursaries for Grade 12 Graduates through RE/MAX Quest for Excellence Bursary Program — plus for one recipient you could receive a hot air balloon ride for two!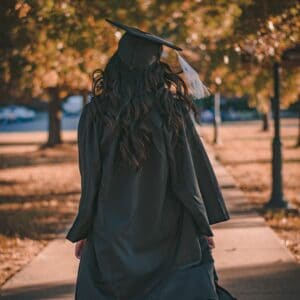 The Quest for Excellence Program recognizes the pursuits in leadership and community contributions of Western Canadian students. High school students graduating in 2021 from British Columbia, Alberta, Saskatchewan, Manitoba, Yukon and Northwest Territories are encouraged to write an essay to convey the contributions they have made to enrich the lives of others and their communities through leadership, motivation, volunteering and participation in charitable events or fundraising.
"It's truly amazing learning about our applicants for the Quest for Excellence Bursary Program each year," says Kelsey Sheppy, Executive Assistant, RE/MAX of Western Canada. "These students make such a huge positive impact in their communities and each year our applicant list keeps growing and knowing that so many students are volunteering their time and giving back sheds such a positive light in our world right now."
Sixteen winners will be selected from entries received online at remax.ca. Each winner will receive a $1,000 RE/MAX Quest for Excellence bursary. All 16 bursary recipients will be placed in a draw and one lucky student will also receive a hot air balloon ride for two from the closest major city. The application deadline is March 15, 2021. Award recipients will be notified in April 2021, with a formal presentation at the students' commencement ceremonies.
"All of the students we recognize each year through Quest for Excellence have made positive impacts on their communities," says Elton Ash, Regional Executive Vice President, RE/MAX of Western Canada. "This is a program we're incredibly proud of, because it helps empower these young leaders on their journey."