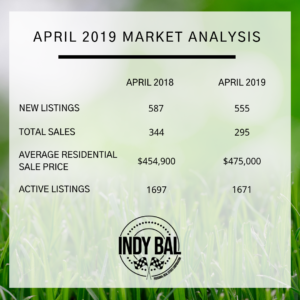 The Kamloops real estate market is into full spring mode now – with over 500 properties listed this month. Compared to April 2018 we are off to a bit of slower start which is to be expected with the introduction of stricter lending rules and rising interst rates. However, Kamloops is still sitting in a strong position in the 2019 year. With an average of 49 days on market in April 2019 across all residential types and areas we can expect to continue a strong trend through the summer months.
If you are ready to begin your home search, head on over to my custom email page and sign up to receive daily alerts when a new listing is available or a price changes happens.
Please don't hesitate to give me a call on my cell if you have any questions about the Kamloops market and what it means for you.